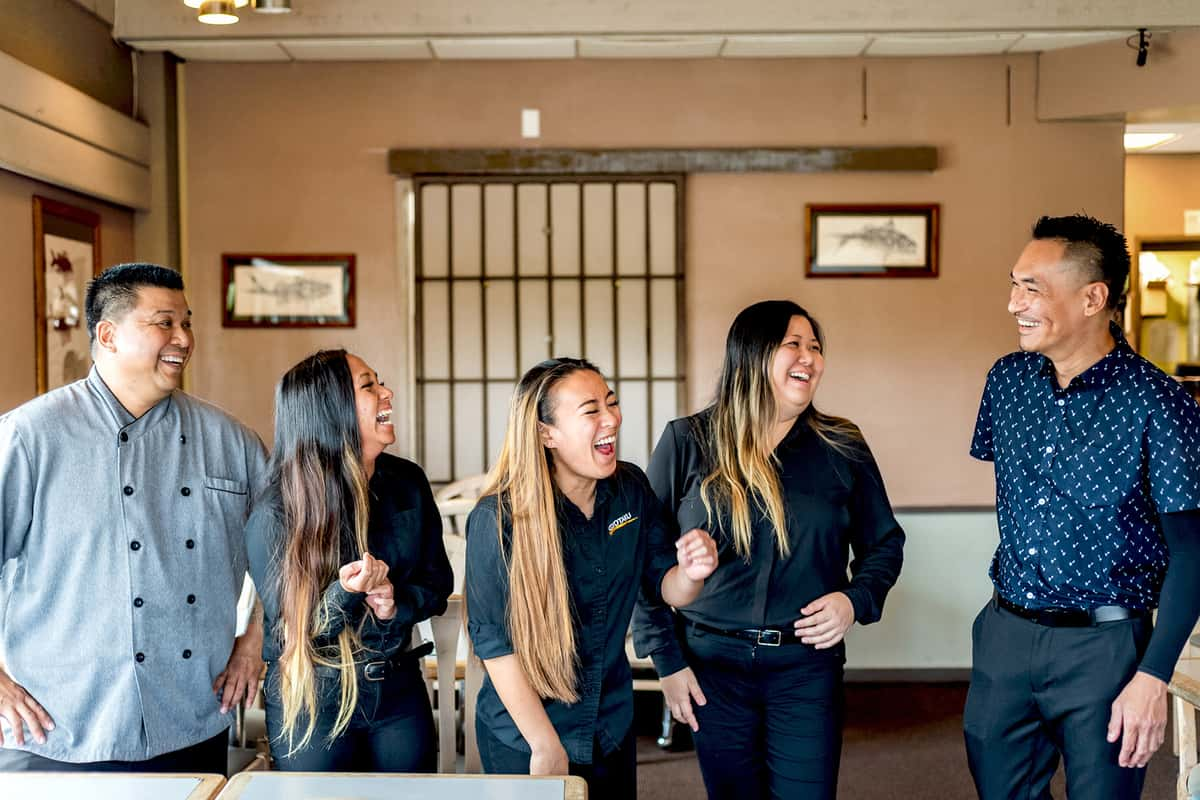 Careers
Job Fair-King Street Location
Come and be a part of our weekly Job Fair at Gyotaku King Street! Drop by anytime between 2:00pm and 4:00pm every monday to meet one of our managers for an immediate interview. We are currently seeking talented COOKS and SUSHI MAKERS to join our team.
Want to love your job? Join the Gyotaku team!
Gyotaku is known as "Hawaii's Favorite Japanese Restaurant". Not only to our customers, but our employees as well. Our team members thrive within a work environment where their efforts are rewarded with advancement opportunities, bonuses, good pay, and a tip distribution structure unlike any other in the industry. We promote overall positive energy, pride and spirit, so you'll come to work wanting to be here.
Gyotaku wants qualified quality minded professionals to be a part of our future
• Apply online anytime or in person at one of our restaurants
• Japanese language skills are not necessary
• Great benefits, reasonable work week, Management Performance Bonuses
• Salary & wages based on Experience